Leśna Oaza
homes with swimming pools and saunas
Leśna Oaza
homes with swimming pools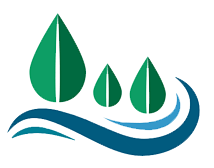 Leśna Oaza
We present you with
the complex of eight, whole year opertional, high standards bungalows.
This secluded place near the lake
and forest ensure your stillness and relaxation
A perfect place for couples in love, families with children, groups of friends.
Komfort
We provide our guests with comfort, comfort and privacy, which is why each house has a swimming pool and sauna at guests' disposal. In the evenings you can have a nice time with a warm fireplace
Nature
With us you forget about the rush of everyday life. You can immerse yourself in the green of a nearby forest and meet its curious inhabitants. Fireplace, barbecue, sport or just … a comfortable deckchair – all within the Leśna Oaza range
Location
Leśna Oaza is located by the Gowidliński Lake,
in the town of Borek near Sulęczyno,
60km from the airport in Gdansk.
The main advantage of this place is the location – in the forest,
away from the hustle and bustle of streets.
Lovers of active leisure can explore the local cycling
and hiking routes that lead through the most beautiful
areas of Kashubian Switzerland.
The vicinity of the ski slopes and cross-country ski runs
will allow you to actively spend winter days.
Leśna Oaza
In a cosy bungalow you can spend time swimming in the pool or relaxing in the sauna. 
Leśna Oaza enchants with peace and closeness to nature. Also anglers, both in summer and winter, 
can catch a tasty fish for supper. Around the lake there are many hiking trails, ideal for jogging, 
Nordic walking, cycling or just for walks.