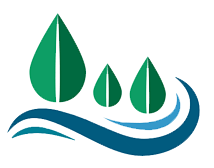 Leśna Oaza
In a cosy bungalow you can spend time swimming in the pool or relaxing in the sauna. There is a fireplace in the living room.
• Every bungalow has got equipment in the kitchen, a fireplace, TV sat, a big bathroom with sauna, a pool 28 square meters and 1,5m deep; there are 2 bedrooms: one with the queen size bed and the other for three persons with bunk bed and a single bed. In a living room there is a place for two people on a sofa.
• Bungalow has got gas central heating system in the floor. The complex of bungalow is enclosed and has got a metal gateway.
• The complex is situated in the neighborhood of landscape park, the forest is full of blueberries and mushrooms.
• There is a Gowidlinskie lake at a distance of 100m. You can hire a boat or a canoe. There are waterside routes around a lake.
• There is a volleyball court on the premises.